"Weezer Pleezers"
"Weezer Pleezers", usually called "snuggle bags" or "snugglers", my husband started calling them "weezer pleezers" as we always call our Chiuhuahua kids "weezers" and the bags certainly do "pleeze" them, as they love to cozy up in the soft, warm polar fleece!!! I first started making them after ordering some on-line and they were so small my chihuahuas could not even get in them, we basically had to hold the bag up and "drop" the doggy in!!! I decided to make my own, and make them big enough that the kids could walk in, circle around and get comfortable.......They measure approximately 24in. wide by 30in. deep.......I usually have several "Weezer Pleezers" made up. They are $15.00 plus $5.00 for priority shipping. If you are interested in ordering or have any questions contact me at

wawamama@woh.rr.com

Thank you........

Different patterns I have made up right now.....
A dog print. The blue background of the print fleece is a much prettier blue, due to lighting it is not in its true color. It is somewhat lighter than the lining but darker than shown.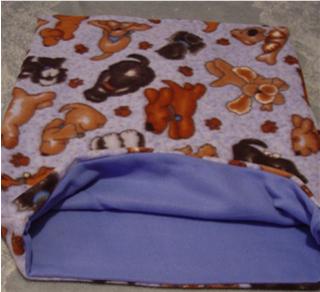 Two different moon and stars snugglers. One is a dark blue with a yellow lining, the other is a very pretty yellow with a light blue lining.......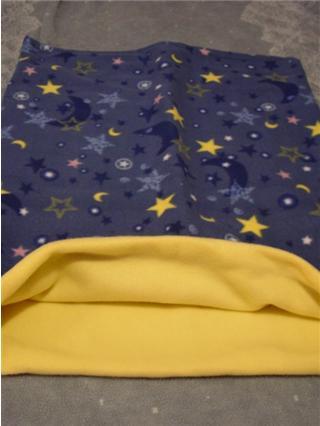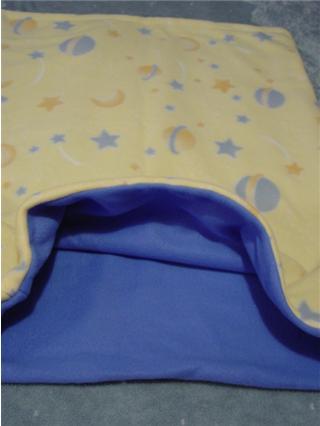 A VERY light green background with a giraffe pattern and lime green lining.......Jake the chihuahua does NOT come with it!!!